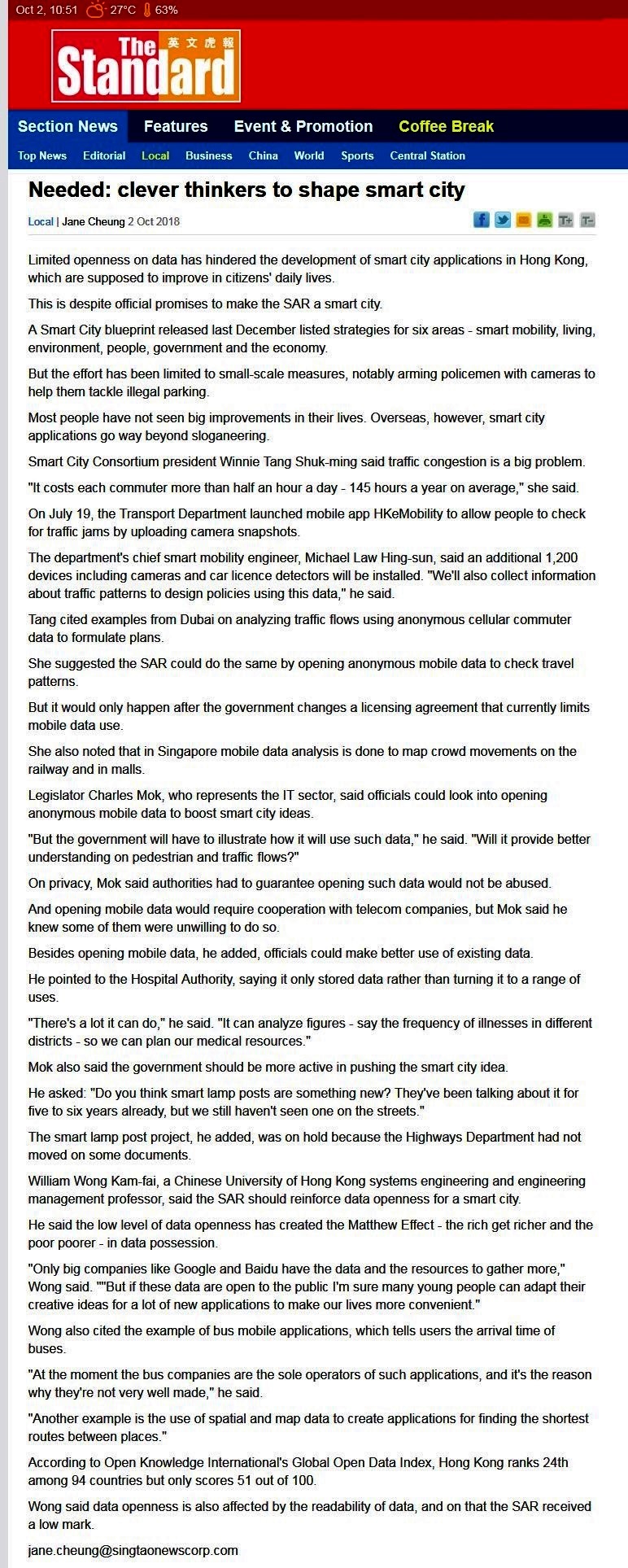 Needed: clever thinkers to shape smart city
Smart City Consortium president Winnie Tang Shuk-ming said traffic congestion is a big problem.
"It costs each commuter more than half an hour a day - 145 hours a year on average," she said.
Tang cited examples from Dubai on analyzing traffic flows using anonymous cellular commuter data to formulate plans.
She suggested the SAR could do the same by opening anonymous mobile data to check travel patterns.
But it would only happen after the government changes a licensing agreement that currently limits mobile data use.
She also noted that in Singapore mobile data analysis is done to map crowd movements on the railway and in malls.